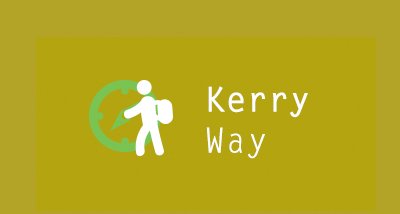 THE KERRY WAY is a beautiful walking trail which meanders through Irelands largest peninsula, Iveragh. Along this 135 mile waymarked way you will walk through inland river valleys, gouged out by glaciers during the last ice age.
You will continue through some of Ireland's finest Oak Woods described as being the nearest thing in Ireland or Britain to the temperate evergreen rainforest.
Cross mountain passes and follow mountain trails which give startling perspectives of the surrounding land, seas and islands and out to the Atlantic Ocean.
Follow a coastline full of inlets and bays, beautiful sandy beaches and unforgiving cliffs. You will enjoy the hospitality and warmth of the towns and villages of South Kerry which developed here throughout the ages. Glenbeigh – Cahirciveen – Waterville – Caherdaniel, Derrynane – Sneem – Kenmare and Killarney. You will walk past the rich archaeological remains which tell the story of the people who lived in the Kingdom of Kerry down through the years and you will marvel at the flora and fauna which changes around each turn in the trail. Kerry way walking tours are always exciting!
We are leading the way when it comes to spectacular Kerry way walking tours. Claire and Kevin both have years of experience in guiding and would love you to join them on their amazing tours you won't find anywhere else. We take pride in wanting to ensure that your holiday exceeds its expectations from the moment you arrive in Kerry.
7 Day Self Guided Walking Tour Holiday on The Kerry Way
CELTIC NATURE EXPEDITIONS is delighted to offer this 7-day, self-guided walking holiday along The Kerry Way in County Kerry, Ireland. You'll enjoy the spectacular beauty of the Iveaghragh peninsula, known worldwide as the Ring of Kerry, at your own pace, without the hassle of carrying luggage or searching for accommodation and meals. And your holiday can begin on any day you wish as there is no group schedule to contend with.
Once you've booked your Kerry Way walking tour holiday, you can relax and savour the walking, knowing that we'll handle all the details. We'll arrange 7 outstanding B&Bs, 1 fabulous dinner and 1 supper, all your lunches. We'll have your luggage waiting for you at the end of every day. And well before you head off for Ireland, we'll send you a complete itinerary, detailed routemaps, and several books with local information.
While you are here, we can be contacted at any time should a problem pop up. You will be well taken care of!
The 2022 tariff for our "Walk The Kerry Way" Holiday is Euro 850 per person sharing a room.
There is a Euro 280 single supplement.
The following are included in the cost of the standard Walk The Kerry Way holiday package:
7 nights Bed & Breakfast accommodation
6 days selfguided walking
5 packed lunches
1 evening meal & 1 supper
Transportation of luggage between B&Bs                                                                                                                    Transport from Glenbeigh to Kells                                                                                                                                   Transport to Coars School
Pickup and return to Killarney bus/rail station
Detailed Kerry Way guide and a detailed itinerary
Enquire All walks are customisable to suit your timeframe. Rest days are optional. We would be delighted to help you plan the perfect itinerary for you.